Multi-channel marketplaces need ongoing support to thrive. It's not enough to just build a website, it needs to be updated and maintained. That's where we come in with expert web knowledge and experience.
You can rely on inDemand to free up your resources, delight your buyers and protect your brand through our pro-active market-leading management.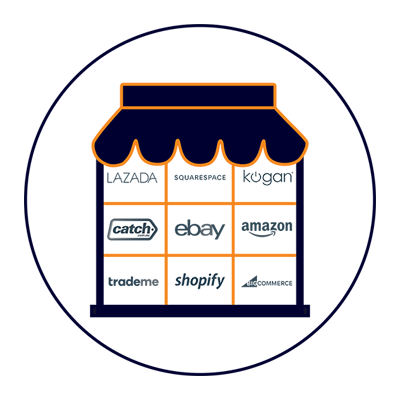 Using your Magento, Neto, Shopify, BigCommerce, or WooCommerce platform, inDemand will integrate your sites to sell products simultaneously across multiple online marketplaces worldwide.
Choosing the right platform and the right marketplaces for your products is key to your long term success; and inDemand will work with you to ensure your business succeeds.
Big brands trust inDemand to do the daily heavy lifting for their online sales channels including bulk uploading, enhancing listing content, category optimisation, localisation, conversion monitoring, marketplace promotions, customer service, returns and analysis.
What does this mean for you? We can manage your entire online presence, get you up and running or manage the parts you'd rather not.
Clients who engage inDemand for eCommerce support include